There are many advantages to using essential oils especially for individuals who are looking for a way to increase their ability to concentrate better and stay awake and alert at work all day. Essential oils can bring you the ability to stay focused and get more done with just a couple of drops of essential oil inside a diffuser or roll-on. It is known to help you achieve a clear state of mind and improve your memory while enhancing relaxation and reducing stress.
Any scent in which you breathe can impact your hippocampus. The hippocampus is important because it helps regulate short-term and long-term memory spans. It is also responsible for how your brain holds on to memories and learns to process new and old information. Since scents are one of the strongest senses in the human body, they can play a critical role in the creation, organization, and processing of new information when linked to the hippocampus.
Long-term memory, for instance, consists of short-term thoughts stored for recollection. When followed by external stimuli, such as essential oils, these kinds of memories become easier to remember.
Therefore, essential oils can help you achieve two of these following things:
1. They support mental clarity which is required not only to learn or generate creative ideas but also to stay focused. When we are focused we can do a better job at creating and accomplishing our goals and tasks at work.
2. They help to prevent anxious feelings due to stress and anxiety from taking over your emotions and draining your physical energy during upcoming projects or big events at work.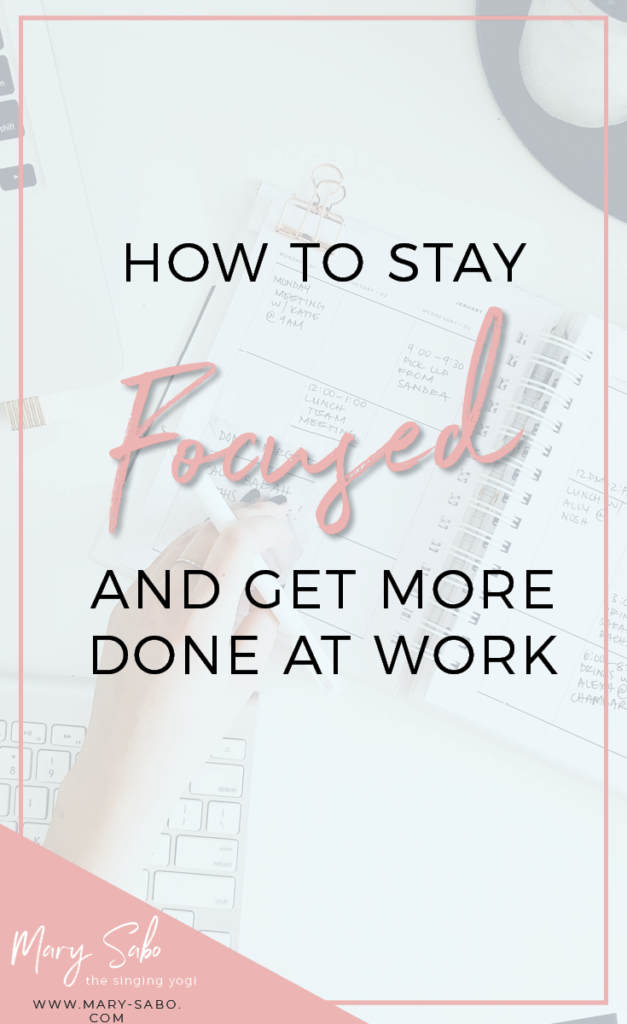 Here are some great essential oils I recommend for increasing productivity
ROSEMARY
Rosemary essential oil is a common energy booster for people who feel drained throughout their workweek. Rosemary is best known for its energetic and invigorating characteristics. Rosemary oil is such an effective stimulus that it was listed by Entrepreneur as one of the best scents for increasing productivity.
A major advantage of rosemary oil is that it helps maintain your memory. Researches have indicated that the aroma of rosemary essential oil can enhance the memory by up to 75 percent. This makes rosemary a strong element for people who are looking to benefit by strengthening their short-term and long-term memory using this essential oil.
Not only that, but the same experts have discovered that individuals who frequently use rosemary oil are up to 75 percent substantially more likely to complete their work on time.
Quick Tip: Place 2-3 drops of rosemary essential oil inside your diffuser in the morning to help kickstart a productive day.
PEPPERMINT
According to research, peppermint essential oil has a beneficial impact on memory and learning while carrying out challenging cognitive activities. Have you ever felt mentally exhausted from work? The good news is that peppermint can also substantially decrease exhaustion from being overworked and burned out. Researchers claim that the reason you feel an enhanced state of mental clarity when you inhale the scent of peppermint is that it activates your cholinergic receptors. These studies were conducted with a restricted amount of individuals. However, it provides scientists and essential oil users a better knowledge of the cognitive advantages that come from essential oils such as peppermint.
WILD ORANGE
Wild orange has a unique citrus fragrance that is a lot sweeter than most essential oils. It helps cleanse the air and gives your body and mind an energy boost that will help your mind stay open and alert throughout the day.
LAVENDER
Lavender essential oil is perhaps one of the most popular options out there for essential oil enthusiasts. It is most commonly known for its soothing and calming properties. Surprisingly it can help you stay focused and efficient when you are working.
If you are looking to clear your head and reduce stress and tension in your mind and body, then lavender oil is an excellent option for that. Most people use lavender to help them wind down. However, sometimes winding down can be a great way to get your mind to reset and focus so you can get work done in no time.
Quick Tip: Place 2-3 drops of lavender essential oil inside a diffuser close to your workstation to enable you to stay focused without distractions and forget any previous stress factors in your surroundings.
PINE OIL
Pine essential oil is not as frequently used as peppermint and lavender oil is, but it is as efficient as the two alternative options. Pine oil stimulates your body and mind, supplying you with the mental and physical energy you need to work through multiple projects when time is limited.
VETIVER
Most people have come across vetiver before whether it was used as an ingredient inside a popular perfume or incense stick or powder. What people like most about this essential oil is its ability to help you stay focused and grounded during the most stressful moments of your day. Vetiver is a useful and beneficial choice for people who want to promote restlessness and ease pressure and anxiety from their workday.
Quick Tip: Diffuse 3-5 drops of vetiver essential oil inside a diffuser or mix 1-3 drops of vetiver essential oil with a carrier oil such as coconut oil and rub it on your wrist, neck, shoulders, or the bottom of your feet for maximum benefits.
SPEARMINT
The fresh and stimulating scent of spearmint oil alone has the power to promote a state of concentration while at the same time amplifying your spirit. Use this essential oil in the morning or anytime you are starting to feel fatigued to awaken your senses and gain your focus back.
LEMON
Lemon oil seems to be a very helpful essential oil that can offer you a much greater energy density to help you clear negative thoughts and use your time more effectively. The citrus-based oil can decrease big quantities of stress as it encourages comfort and relaxation. When your body, mind, and spirit are in relaxation mode, it enables more space for mental clarity to develop. Studies have shown that lemon oil can have a beneficial impact on stress through its potential to help balance in brain dopamine and serotonin levels. More research on lemon essential oil concludes that it decreases stress and anxiety levels in people suffering from depression.
YLANG YLANG
Ylang-ylang is another essential oil that is great for people who may experience anxiety at work. It is the ideal choice to help those in need of a boost in the ability to stay focused and productive. It is also one of the finest essential oils that can be used to encourage a greater sense of relief if you are more prone to stress and tension as it helps decrease cortisol levels throughout the body. Increased amounts of cortisol can lead to a lack of focus, making it more difficult to concentrate on anything. Therefore, having the ability to decrease these levels will have a positive effect on one's capacity to focus and reduce anxiety.
Ylang-ylang has demonstrated to be an efficient essential oil to help individuals rest easier. The oil has the magic to provide a higher level of concentration. Doctors who studied people who were introduced to ylang-ylang witnessed a massive reduction in blood pressure and found a greater amount of rest.
Useful for people who are searching for ways to improve their ability to focus better and remain fully alert at their job, there are many benefits in using these essential oils. You can be on your way to staying fully engaged at any project with just a few drops of your favorite essential oil inside a diffuser or roll-on! Helping you reach a clear state of mind and strengthening your memory while decreasing stress and increasing relaxation and productivity is what every hard-working professional needs to stay on top of their goals.