You know that yoga's good for you, but you can't seem to find the time to practice during your busy working day. If only you had longer breaks, worked part-time, or could hire an assistant…
Does this sound like you?
Luckily, there are plenty of ways to fit your yoga practice into even the busiest working day. You'll see benefits including improved focus, higher energy levels, and less stress.
Try the five suggestions below — you might be surprised by the effects.
1. Make Yoga Part of Your Morning Routine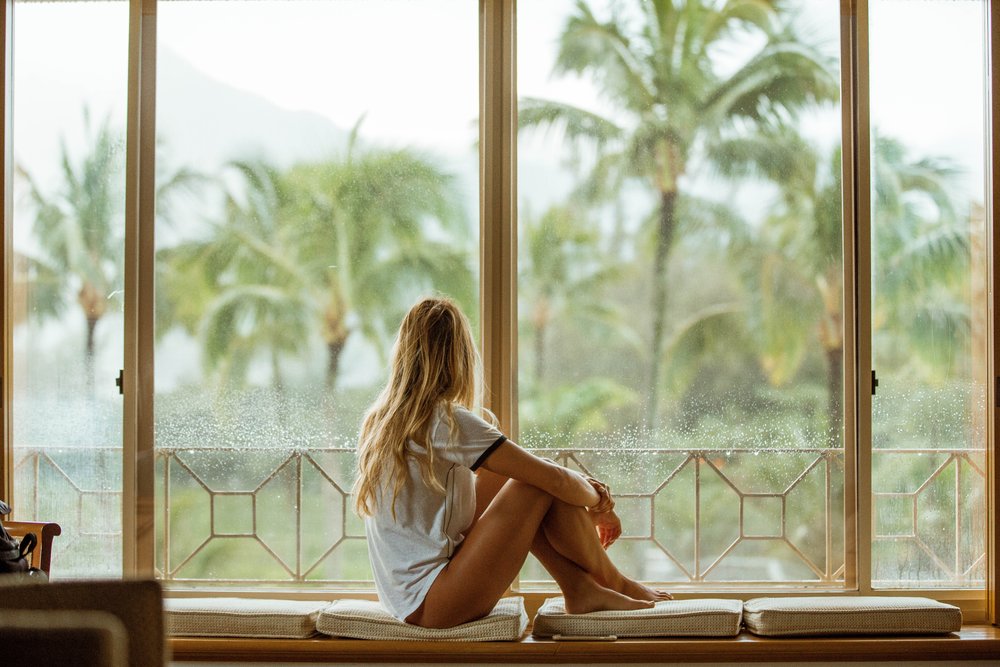 Slotting yoga into your morning routine is a great way to take advantage of the time you have before work, even if it's only ten minutes. Encourage yourself to build up a habit by laying out your yoga mat before you go to bed, setting a reminder on your phone, or leaving a post-it note on the fridge. Choose a routine that you'll be motivated to stick to, and avoid anything too lengthy or challenging.
Starting your day with yoga will boost your mood and help you get motivated for work — it's win-win.
2. Take a Lunchtime Yoga Class
Do your energy levels start flagging around midday? Taking a lunchtime yoga class is a wonderful way to refresh your mind and body ready for the afternoon. If you work in a city, there's a good chance there are plenty of lunchtime yoga classes going on all around you. Most lunchtime classes use gentle practices suitable for all levels, and they're a great way to meet other professionals with a passion for yoga.
If you don't see any public classes near you, look into meeting with a private yoga teacher during your lunch breaks.
3. Use Yoga Apps During Breaks
Wish you could make better use of breaks during the day? Downloading a yoga app lets you fit a little yoga into even the shortest break, no matter where you are. You'll be able to choose your own sequence of poses or filter routines by length and intensity to find the perfect practice.
Some apps let you set reminders — try setting these up for your usual break times so you don't forget to practice.
4. Try Desk Yoga
No space to do yoga in your office? Don't fancy going to a class? You can still get involved by practicing desk yoga — a discreet form of yoga you can do without leaving your chair. Try some simple spinal twists, hip openers, side bends, and wrist stretches to avoid getting stiff while you're sitting down all day.
A quick search for 'desk yoga' will bring up loads of videos, graphics, and pose suggestions — give it a try!
5. Suggest a Company Yoga Class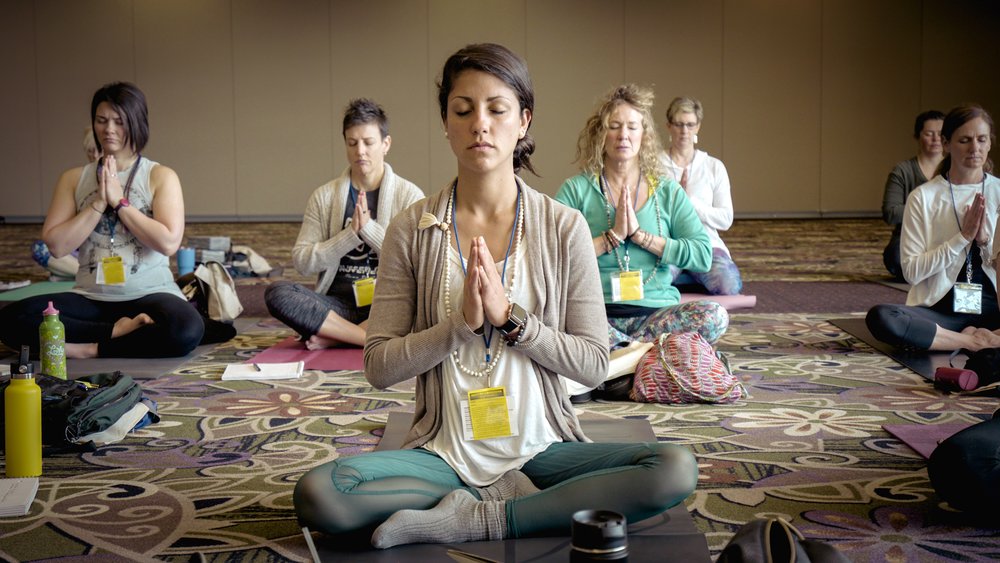 Many companies are turning to yoga as a way to reduce stress and increase productivity in their employees. If you're in a leadership position, look into hiring out a room, contacting a private yoga teacher, and putting on a free class for employees once a week. If it takes off, you could even work towards setting up a daily class.
If you're not in management, make a suggestion to your higher-ups, being sure to emphasize all the potential benefits.
Being busy at work doesn't have to be a reason to miss out on yoga.
Try the suggestions above to start fitting practice into your working day. You'll soon feel happier, healthier, and more productive.